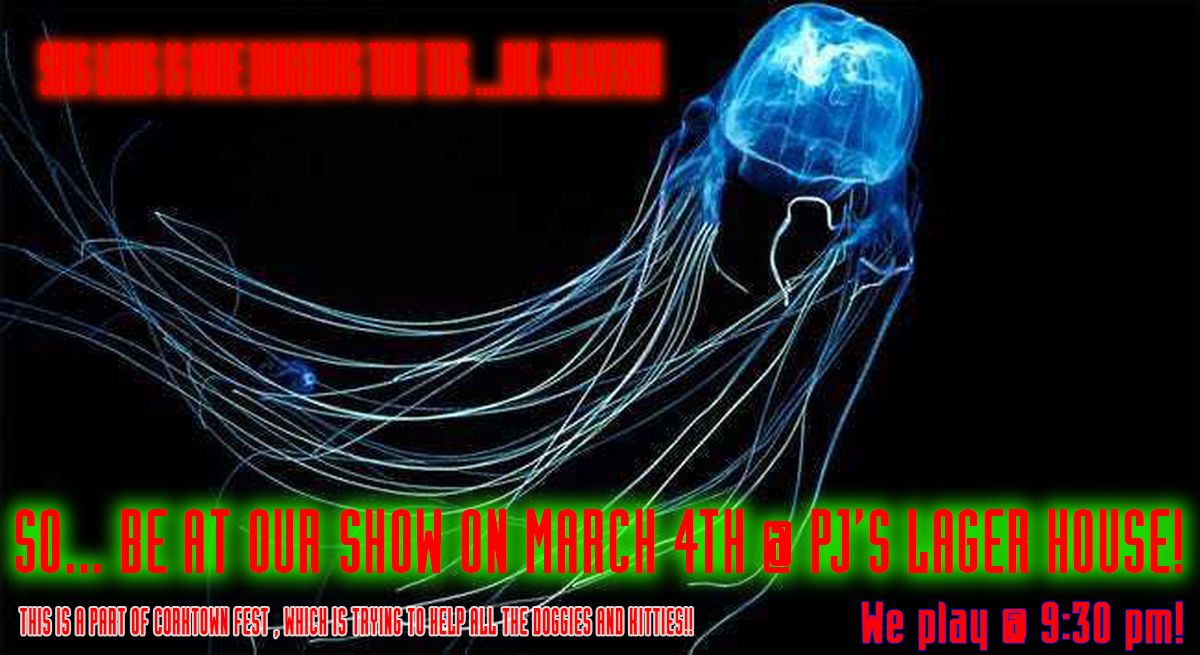 Event by Corktown Music Festival, PJ's Lager House and 8 others 
PJ's Lager House 
Tickets 
account.venmo.com/u/corktownmusicfestival 
Public  · Anyone on or off Facebook 
Corktown Music Festival - Friday 3/4/22 at PJ's Lager House: 
2 Stages back to back sets: 
Main Stage: 
7: 30 P.M. The Gashounds 
8:30 P.M. Phil Profitt and his Fast Fortunes 
                                                                                             9:30 P.M. Sros Lords !!!!!!!!!!!!!!!!!!!!!!!!!!!!!!!!!!!!!!!!!!!!!!!!
10:30 P.M. Warhorses 
11:30 P.M. St Thomas Boys Academy 
12:30 P.M. Werewolves 
Bar Stage: 
7:00 P.M. The Blitzers 
8:00 P.M. Whiskey Charmers 
9:00 P.M. More Tomorrows 
10:00 P.M. Summer Like the Season 
11:00 P.M. Ancient Robots 
12:00 P.M. Bloody Butterflies 
We are pleased to announce the 2022 Corktown Music Festival. happening Friday and Saturday March 4th and 5th in… you guessed it, Corktown! Join us at this historic Detroit neighborhood for over 70 musical acts at 4 venues, including PJ's Lager House, Nancy Whiskeys, The Gaelic League, and Two James Spirits. This is a benefit show with proceeds going to 4 Paws 1 Heart, a 501(c)3 non-profit whose mission is to reduce the number of homeless cats & dogs by paying for needed medical treatment and assisting with the permanent placement of these animals through their partnerships with local rescue groups. Many of the bands playing are already great supporters of this cause, and we look forward to helping make a difference in the lives of the voiceless. 
A $20 wristband will get you into all 4 venues (good for both nights) for a fun weekend of diverse, live music, which probably includes many of your favorite bands/artists! Check our page for the list of confirmed bands. You may purchase wristbands via Venmo @corktownmusicfestival or Paypal - corktownmusicfest@gmail.com (Will Call pick up will be at PJs Lager House during the Festival). We will have cash sales at various Metro Detroit record stores/venues starting mid-January. Please check our Facebook page for updates or email us directly at corktownmusicfest@gmail.com 
PLEASE NOTE: Venues are independently owned and my have COVID protocols in place. We will update the event pages as the date nears. 
PJ's Lager House requires EITHER negative covid test within 48 hours of event, OR a Vaccination card for entry. 
MORE INFO HERE- https://www.facebook.com/events/941044143194036